Call for session chairs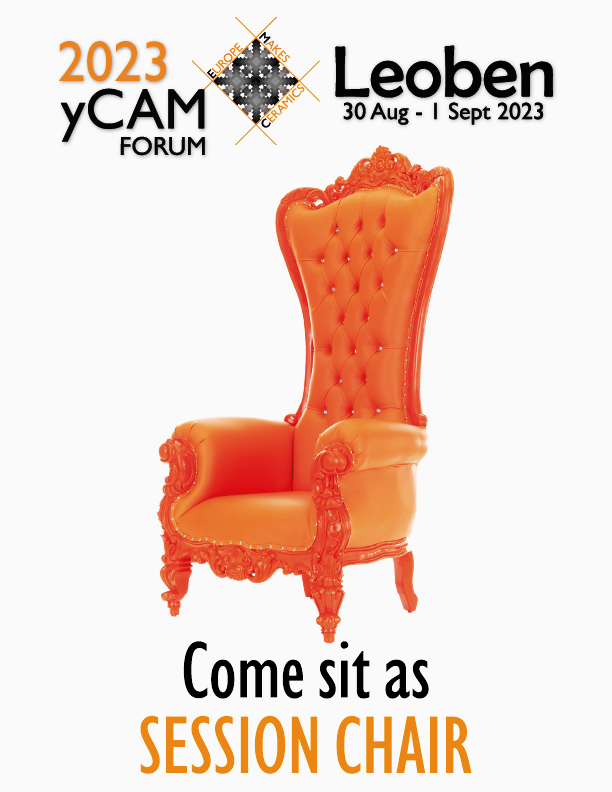 Dear yCAM community,
We are pleased to announce that we are opening a new call for session chairs for yCAM 2023!
PhD students and researchers at all levels of experience are welcome to fill in the attached form to submit their application and send it to anna.demarzi@phd.unipd.it.
The only requirements for applicants are:
you do active research in the field of Additive Manufacturing of ceramics
you plan to attend yCAM 2023
Extended deadline for applying is April 28th!
Information
Contact us for any information: info@ecers.org - We will respond to your enquiry as soon as possible.